Deprecated: Methods with the same name as their class will not be constructors in a future version of PHP; ADOConnection has a deprecated constructor in /storage/content/85/177285/old.barentspress.org/public_html/lib/adodb_lite/adodb.inc.php on line 184 Deprecated: Methods with the same name as their class will not be constructors in a future version of PHP; mysqli_driver_ADOConnection has a deprecated constructor in /storage/content/85/177285/old.barentspress.org/public_html/lib/adodb_lite/adodbSQL_drivers/mysqli/mysqli_driver.inc on line 11 Deprecated: Methods with the same name as their class will not be constructors in a future version of PHP; mysqli_driver_ResultSet has a deprecated constructor in /storage/content/85/177285/old.barentspress.org/public_html/lib/adodb_lite/adodbSQL_drivers/mysqli/mysqli_driver.inc on line 394 Deprecated: Methods with the same name as their class will not be constructors in a future version of PHP; CMSModule has a deprecated constructor in /storage/content/85/177285/old.barentspress.org/public_html/lib/classes/class.CMSModule.php on line 34 Deprecated: Methods with the same name as their class will not be constructors in a future version of PHP; TinyMCE has a deprecated constructor in /storage/content/85/177285/old.barentspress.org/public_html/modules/TinyMCE/TinyMCE.module.php on line 25
Latest news article
Warning: count(): Parameter must be an array or an object that implements Countable in /storage/content/85/177285/old.barentspress.org/public_html/modules/News/lib/class.news_ops.php on line 333
What do we need art for?
Dec 17, 2016
---
- a course about contemporary art, critical art and the freedom of speech for artists from Norway and in Russia.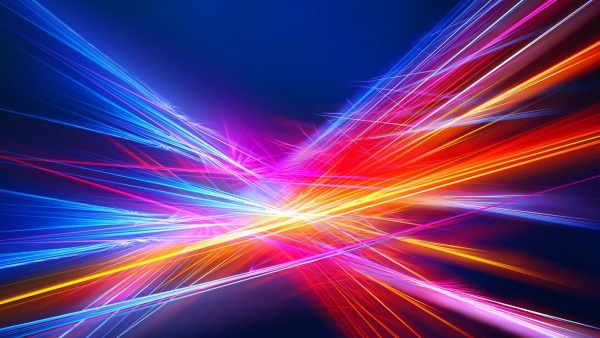 What is going on at the artscene in the north nowadays? What is contemporary art dealing with in Norway, and what is contemporary art in Russia? Who dear to use their art for critizising the society, and what affects freedom of speech for artists – in Norway and in Russia?
Barents Press invites Norwegian and Russian journalists to a course who intend to explore both sides of the N/R-border. We shall particularly discuss the northern artscene, but also present an overall picture. We shall participate at the festival Barents Spektakel, we shall meet artists working at the borderline – politically,  in genres or geografically. We shall visit different galleries in Murmansk and in St. Petersburg, we will get lectures about contemporary art and we shall meet free speech guardians on both sides of the national border.
When: 10.-16. February 2017
Where: Kirkenes – Murmansk – St.Petersburg
For whom: 5 Norwegian og 5 Russian journalists
Fee: 200,- (Barents Press cover all expences)
Deadline for application: 29. December 2016
This course is part of the Barents Press extensive knowledge initiative: "About Russia for Norwegians, about Norway for Russians. A serie of courses for Norwegian and Russian journalists".
In 2017 we will make 3 different courses.
For information and applictation: contact Barents Press Anna Kireeva, annakireeva1979@gmail.com
This course is supported by: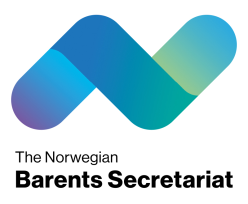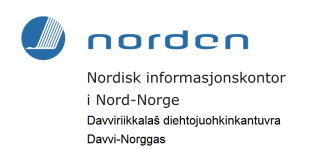 Barents Press is a network for Finnish, Norwegian,Swedish and Russian journalists in the Barents Region, and counts as one of Europe's most successful journalistic network across country borders.
It is unique in many way; mostly because of its vast geographic coverage which includes many societies and native populations.
The initiative to the foundation of the BP association was officially taken at the Barents  ministerial in Kirkenes, January 1993. At this time, there was a kind of euphoria in which everything seemed possible. Soon, especially the Norwegians were eager to create connections towards northwestern Russia; Murmansk and Arkhangelsk.
In Saariselkä, Finland, February 18-19 1995 the descision was taken to let Barents Press be an open forum with a purpose to develop contacts and arrange seminars. The leadership function constists of an international board of two members from each country. The presidency is circulating and is parallel to the country of the chairman of the Barents ministry.
In each of the member countries, national boards are elected.